Save silently fails with broken graph
complete
After encountering another bug (https://feedback.vrchat.com/vrchat-udon-closed-alpha-bugs/p/clicking-the-checkbox-on-getcomponentinchildren-broke-the-udon-graph-editor) and restarting the editor, I was able to reload my udon graph - however, half of the noodles are gone, and saving changes fails silently. See screenshot for console errors shown on load.
Repro:
1. Load the project at https://www.dropbox.com/s/75lfeibq4i69iav/udonsandbox-nosavingyouthistime.7z?dl=0
2. Open the udon graph attached to the "Shuffle" object
3. Attach a noodle as shown in the second screenshot
4. Save (ctrl-S)
5. Close the udon graph.
6. Reopen the udon graph. Your new noodle is gone.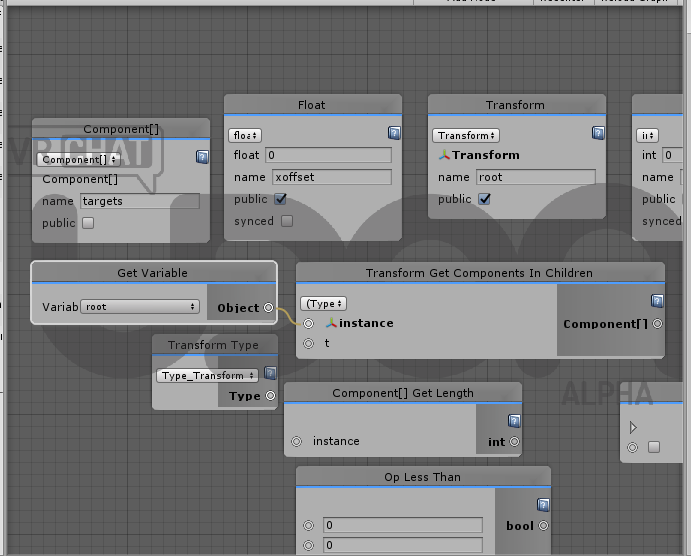 marked this post as
complete