[825][838] Invalid visemes result in local mic echo
under review
If the sil viseme is set to -none- on the current avatar, then the user's microphone input is echoed back in their speakers. (I haven't tested on other visemes).
Note that this only occurs if the avatar is changed after initial load - it appears that if your first avatar on vrchat startup has an invalid viseme, this does not occur.
Tested on live and open beta (838).
Viseme設定が-none-など、不正のシェープキーに設定されている場合、マイク入力がスピーカーに反響するようです。
Tupper - Community Manager
Merged in a post:
Visemes loudly echo when not assigned.
I've noticed a few times (as well as others) when uploading a model without visemes set up and you only have the "Viseme Blend Shape" but not match up the shape keys, your model will loudly echo your own voice back at your locally.
picture attached for example.
to fix this, you have to either apply shape keys or just keep it on the default visemes settings. This has been an issue for a few weeks now and has broken a lot of models without visemes.
Thanks! :)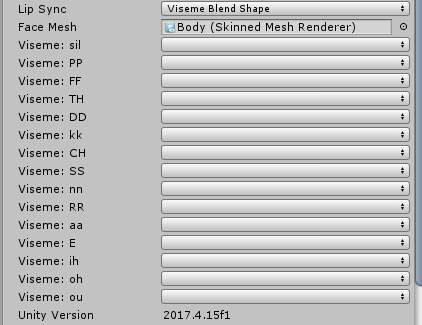 Tupper - Community Manager
marked this post as
under review