Сan't remove the world from favorite list.
complete
I can't remove the world from my favorite list. Probably this world not exist anymore.
When I try to click on "Unfavorite" button nothing happend. It was "aurora mountain v.7.1" if I remember right. Also other buttons like "New Instance", "Go", "Make Home", "Back" doesn't work too, but general buttons like "Worlds", "Avatar", etc... works fine. In world list this world have "???" name.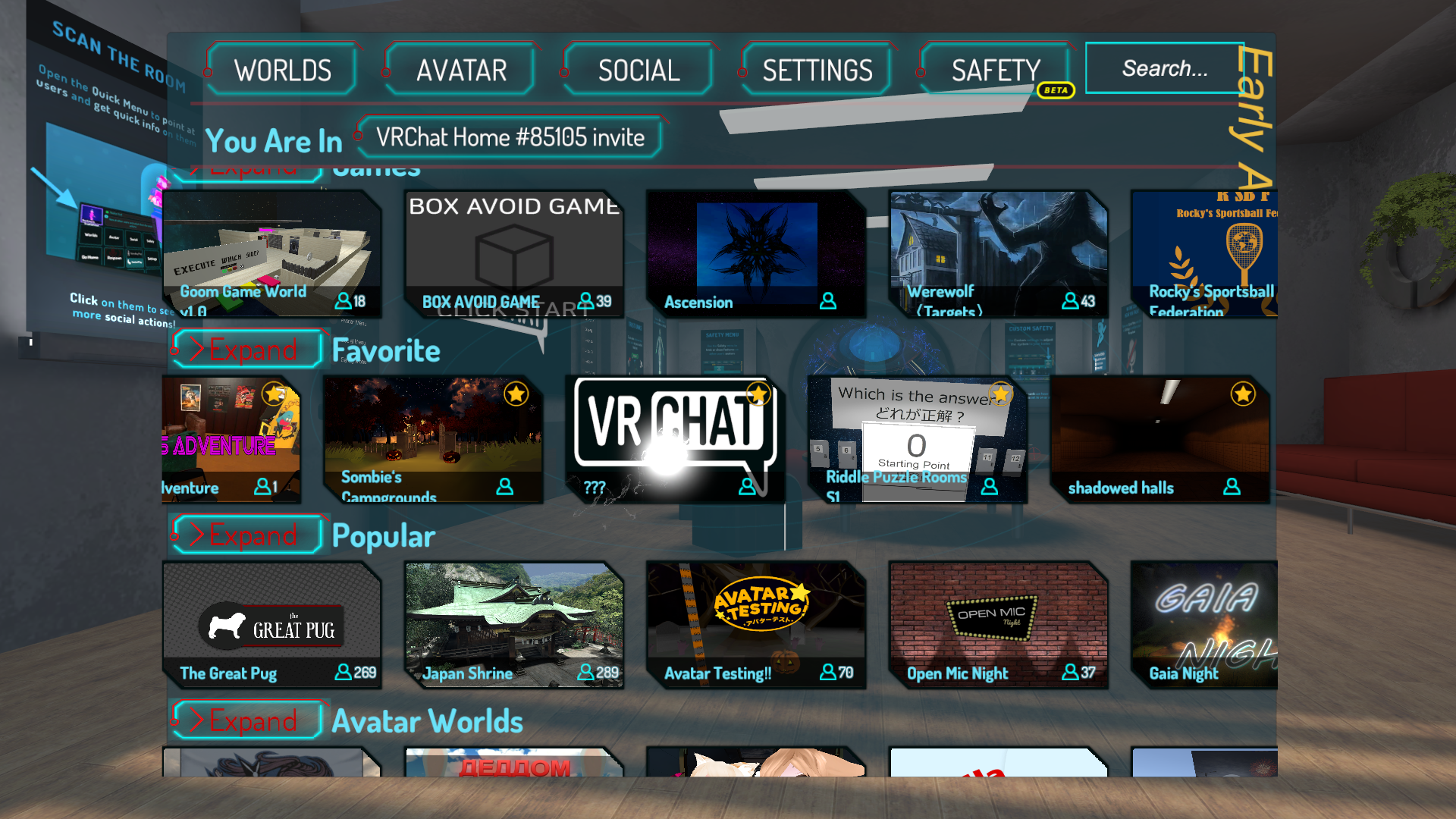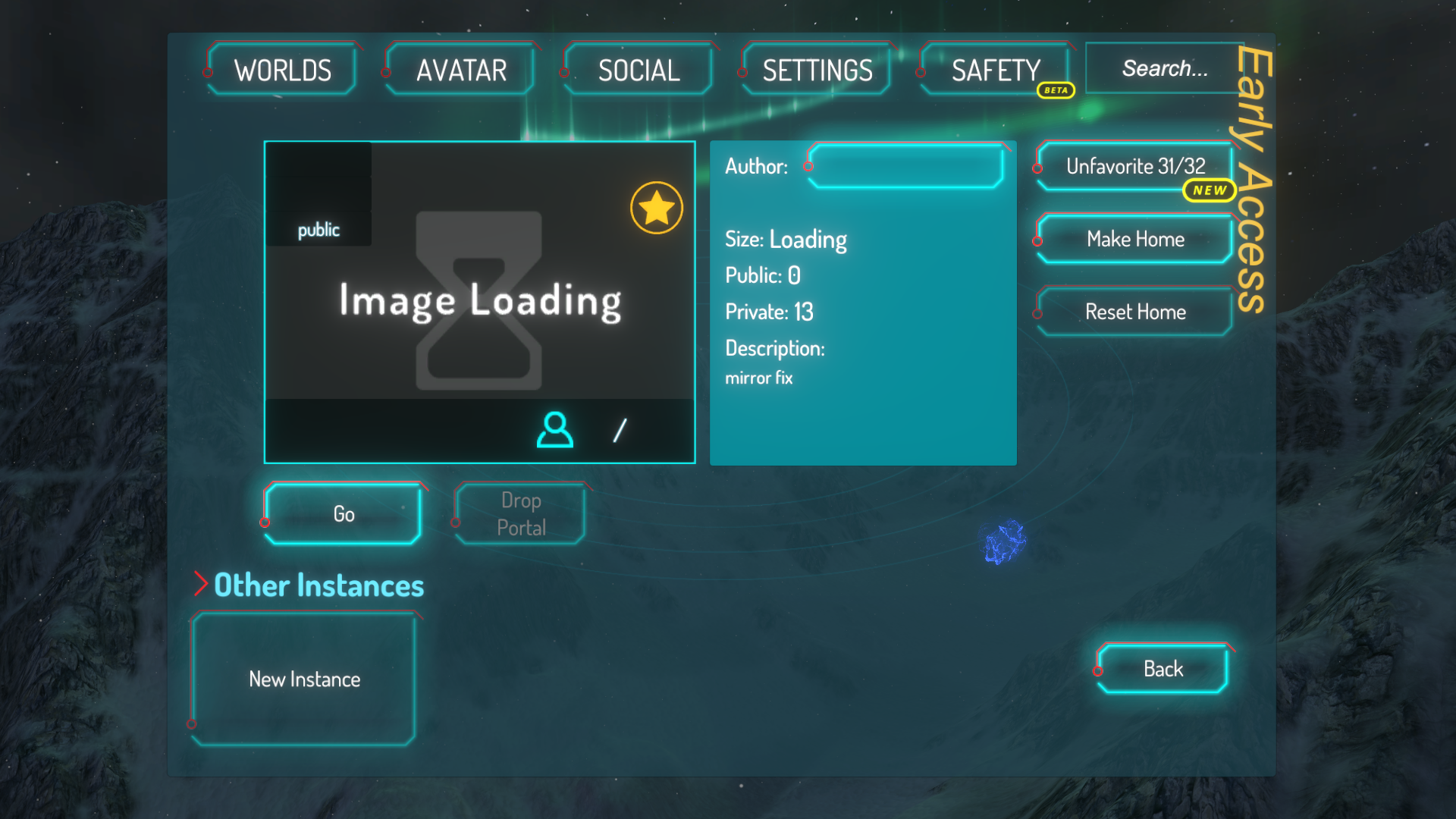 marked this post as
complete
Merged in a post:
can't unfavorite world that has been deleted
in my favorited worlds, there are worlds that show up as the vrchat logo with the name being "???"
this world glitch makes it so I cannot unfavorite these worlds, making them add to my total of favorite worlds therefor I cannot have all the worlds I want favorited because I don't want to unfavorite ones I have except the worlds thats show up as "???" and I can't.
It would be very much appreciated if you fixed this soon because many worlds are being deleted, making it so almost all of my favorite worlds are the "???" ones.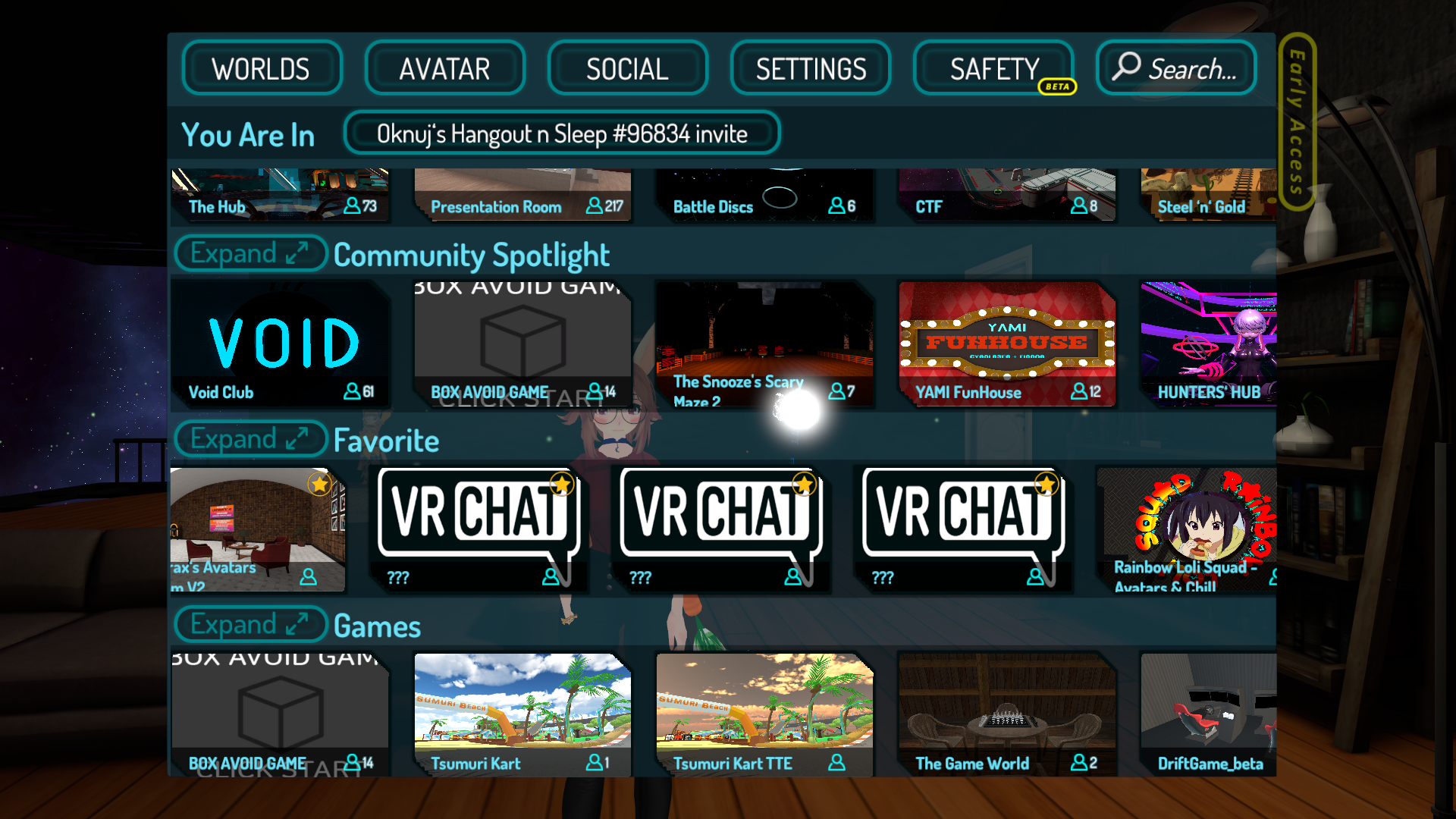 Merged in a post:
If there is a deleted world in FAV, it can not do anything against it and it is consumed only in the frame.
Some of the worlds are checked in favorites, but some of them may be deleted for various reasons.
The problem is that if the world you put in favorites is deleted the world becomes ??? and you can not do anything and you will be locked.
For the moment I am locked in two.
I think that I want 64 frames twice the frame itself, but before that, I should fix this as soon as possible
Tupper - Community Manager
marked this post as
under review