recent update crashing - Cloth Components on avatars tend to cause crashes in Avatar menu preview
complete
marked this post as
complete
Tupper - Community Manager
marked this post as
in progress
Merged in a post:
crashed
when i use the avatars's page
i got game crashed soon .
why??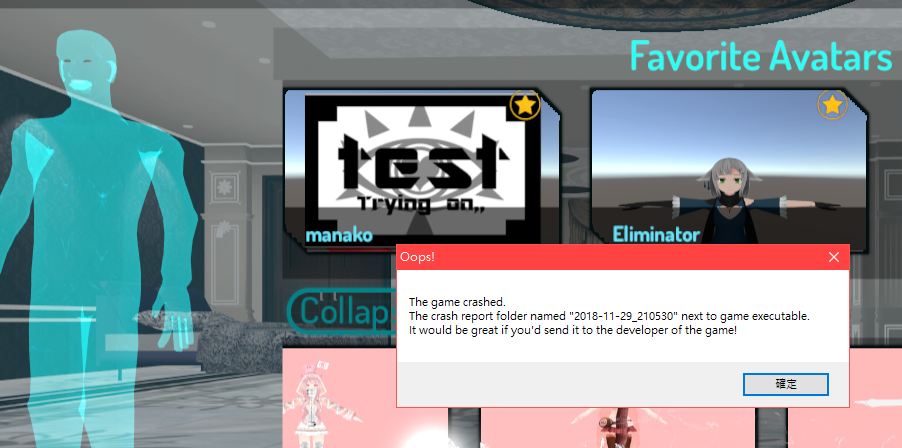 Tupper - Community Manager
Merged in a post:
Cloth component crashes game in avatar menu
I have an avatar with a cloth physics towel. Selecting it in the avatar menu and waiting for it to load the preview crashes the game. This didn't happen in earlier versions of vrchat.