[2020.1.1] [904] [BUG] constraint whitelist not setup
complete
recent update said that
- AimConstraint
- LookAtConstraint
- ParentConstraint
- PositionConstraint
- RotationConstraint
- ScaleConstraint
were whitelisted for avatars and sdk3 worlds. but they have not been added to the whilelist.
I used the sdk3 when uploading a avatar (first image) giving the warning they will be removed. I removed the warning to get the avatar uploaded just encase it was the sdk that was the problem.
when loading the avatar in sdk 2 and sdk 3 worlds i could read and see the components were being removed (image 2).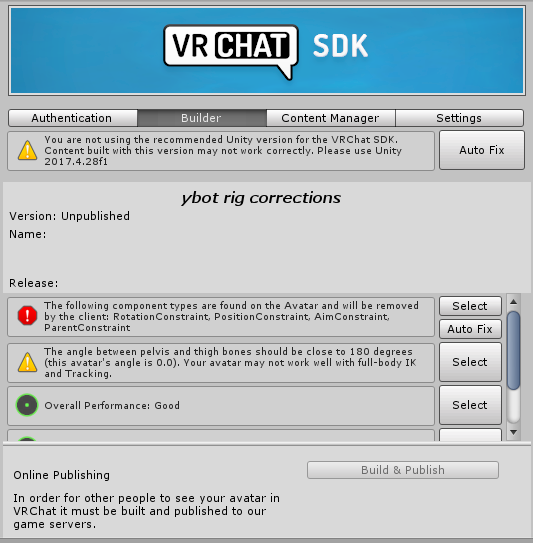 Tupper - Community Manager
marked this post as
complete
Tupper - Community Manager
marked this post as
in progress
Tupper - Community Manager
marked this post as
under review